By Jose Ortiz
This tutorial will show you how to get rid of adware using AdwCleaner on Windows Vista, 7, 8, 8.1 and 10.
Adware, which is ad-supported software, is a program that displays unwanted advertisements in the form of pop-up ads or banners ads.
These nasty programs can hijack your browser and redirect your search query to other websites you are not interested in.
Adware can affect computer performance and stability.
The majority of the times adware programs comes bundled in with other free software and installs without the user's knowledge or consent.
Symptoms that you are infected with adware are:
You see pop-ups and banner ads on a regular basis.
Your homepage has changed and you cannot change it back.
Your computer is running slower than usual.
Your browser has a toolbar or search bar that was not there before.
In order to get rid of adware we are going to be using AdwCleaner. AdwCleaner is a unique program which gets rid of adware, toolbars, Potentially Undesirable Programs, and browser hijackers from your computer.
As of this writing AdwCleaner is compatible with Windows XP, Vista, 7, 8, 8.1,10 in 32 & 64 bits.
Steps to Get Rid of Adware
Before we start getting rid of adware, we need to protect our system by creating a Restore Point.
If you encounter any problems while removing adware, you can use a restore point to restore your computer's system files to an earlier point in time.
1. CREATE A RESTORE POINT
Press the key combination [Windows logo] + [R] to open the Run tab and type sysdm.cpl ,4.
Click Ok.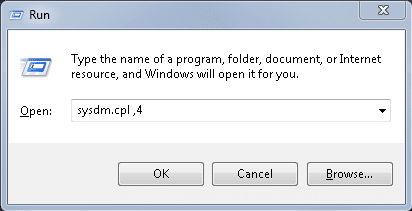 If the User Account Control window appears, click Yes or Continue.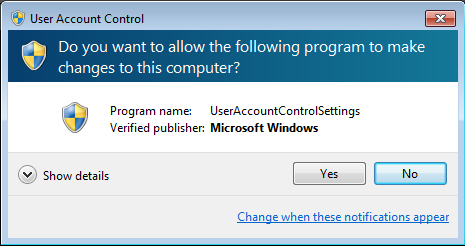 This will bring up the System Properties box. Under available drives, protection should be turned on for the C: drive.
If protection for the C: drive is not On, then…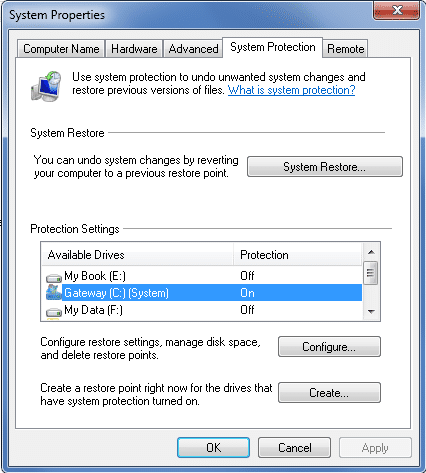 Click the Configure button.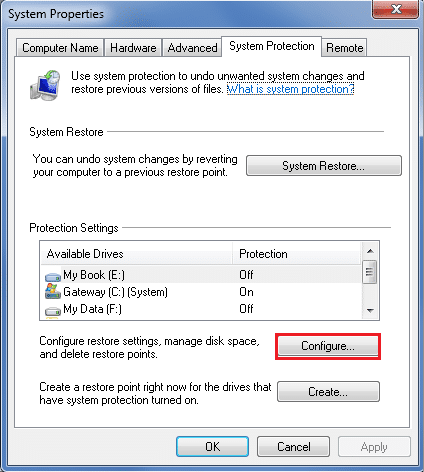 Click the radio button "Restore system settings and previous version of files."
Move the slider to 1%. (based on 1TB hard drive). 2% for smaller drives.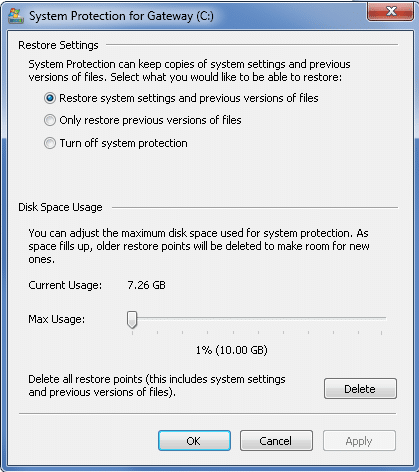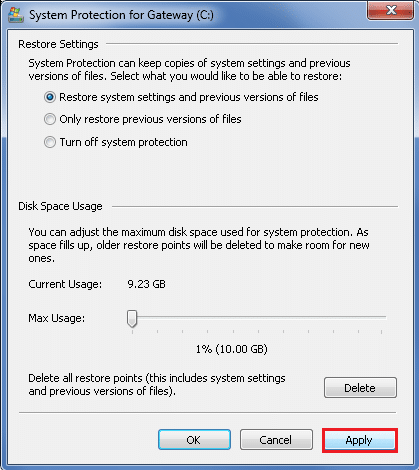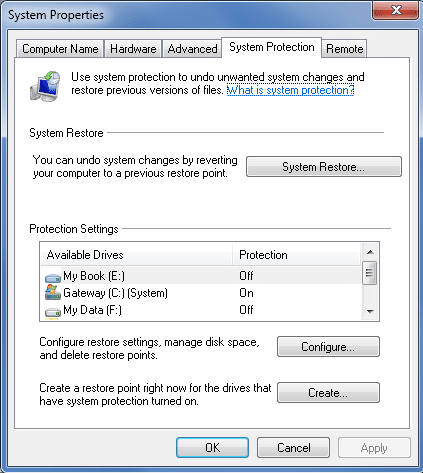 Type a description to help you identify the restore point. (The current date and time are added automatically.)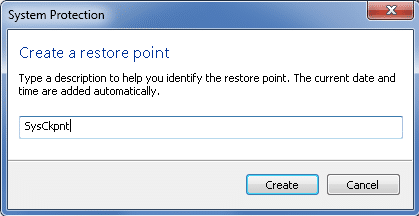 Click the Create button. A Restore Point will be created.
2. DOWNLOAD ADWCLEANER
I know that you are in a hurry to get rid of adware, so go to this page to download AdwCleaner.
Notice: Your browser security settings or anti-virus scanner may prevent AdwCleaner from downloading. If this is the case, you will be given the option to Run it instead.
 Click the Download Now button.
Click Save as and select Desktop as destination.
Before starting AdwCleaner, close all open programs and Internet browsers. This is important. If you can, temporarily disable your antivirus software before running Adwcleaner.
On desktop, Right Click AdwCleaner icon and run as Administrator.
Wait for the database to download.
And here is the AdwCleaner interface. Click Scan.
AdwCleaner will scan your computer for malicious entries.
You will know when AdwCleaner has completed its scan when you see "Pending. Please uncheck elements you don't want to remove" above the progress bar.
There are nine tabs that you must inspect before clicking the Clean button:
Services: Malicious services list.  AdwCleaner will disable and then delete the service.
Folders: Malware folders list. AdwCleaner will delete the content and then the folder(s).
Files: Malicious files list. AdwCleaner will delete the file(s).
Shortcuts: Modified or hidden links list. AdwCleaner will restore the links to previous state before being infected.
Scheduled Tasks: Here you will see malicious entries that are scheduled to run.
Registry: Registry items modified by the infection. AdwCleaner will delete the key, the value or the data, or restore the key.
Internet Explorer: List of configuration and extensions modified by the infection. AdwCleaner will remove the extensions and restore the configuration.
FireFox: List of profiles and preferences files. Add-ons are listed in the tabs "Folders" and "Registry".
Google Chrome: List of profiles and preferences files. Addons are listed in the tabs "Folders" and "Registry".
Click the Clean button to start deleting malicious entries.
 A warning to close all open programs. Click Ok.
Some tips to avoid Potentially Unwanted Programs and adware from infecting your computer.
Click the Ok button.
Click Ok to restart the computer and complete the removal process.
Once in desktop, a log report will be generated. You can close the text file.
This log report will also be saved in C:\AdwCleaner.
3. RESET BROWSER TO DEFAULT SETTINGS
One more step that I like to take is to reset all browsers to their default settings.
Now let's put a plan together so you can stay malware and spyware free. Once you have completed with AdwCleaner, run a scan with Malwarebytes. Then run a complete scan with SuperAntiSpyware. In the future, run AdwCleaner when necessary.
In addition to this you should have an active anti-virus scanner working in the background.
I like to run a scan with Malwarebytes daily. I then run a full scan weekly with SuperAntiSpyware and my antivirus software. This layered approach will provide greater protection than relying on one anti-virus scanner.
Read "Is Antivirus Software Dependable" to find out why antivirus software is not enough to combat against malware.
There you have it. You are adware free. You should not see any pop ups in your browser. This "How to Get Rid of Adware" tutorial has been put together to help the consumer battle adware infections.
If you find this tutorial helpful, please share it or like it so others may benefit from it.
PCMechanic Computer Repair in Davenport, FL can help you get rid of adware from your computer.
Click the Service Request button below to get in touch with me.
Thank you.