PCMechanic Computer Repair in Davenport, FL is here to help you with your PC and laptop repair.
Computer running slow? Laptop infected by a virus? PC displaying system errors or blue screen? Let me take care of your laptop and PC repair problems. All repairs come with a 30 day guarantee.
Click "Fix My PC Now" to get started.
TESTIMONIALS:
"Jose, You are Amazing!!!! My computer was receiving script errors. I had never even heard or seen this before. I called Jose and right away he knew what to do. Cleaned up some things that should not have been on my laptop and Voila, all set. Thank you Jose once again for all your help, knowledge and kindness. God Bless you and your family!"

–Ana P.
"Jose is the best computer repair tech in the area. Fast, courteous and not overpriced. Most of all he does excellent work and knows how to treat his customers. Fixed my desktop and now its working just fine. Thanks Jose!" –Richard
See for yourself what others are saying about my PC and laptop repair service.
PCMechanic Computer Repair in Davenport, FL provides comprehensive laptop and PC repair service for the following areas:
Davenport, FL., 33896, 33897, 33837 zip codes
Four Corners, FL
I am a certified PC technician trained in computer diagnostic.
You can expect top-notch computer repair service to help you with the following:
Boosting overall performance of a SLOW computer.
Laptop overheating problems.
Virus, spyware and adware removal.
Component upgrades/replacement for your desktop or laptop.
System imaging and hard drive data recovery.
Software, driver installation and troubleshooting.
Wireless networking setup.
Installation of Windows Operating System.
Troubleshoot Windows Blue Screens, Black Screens, and no boot.
Wireless Printer Setup.
And much more.
For outstanding computer repair service give PCMechanic Computer Repair in Davenport, FL a call at 863-582-2596.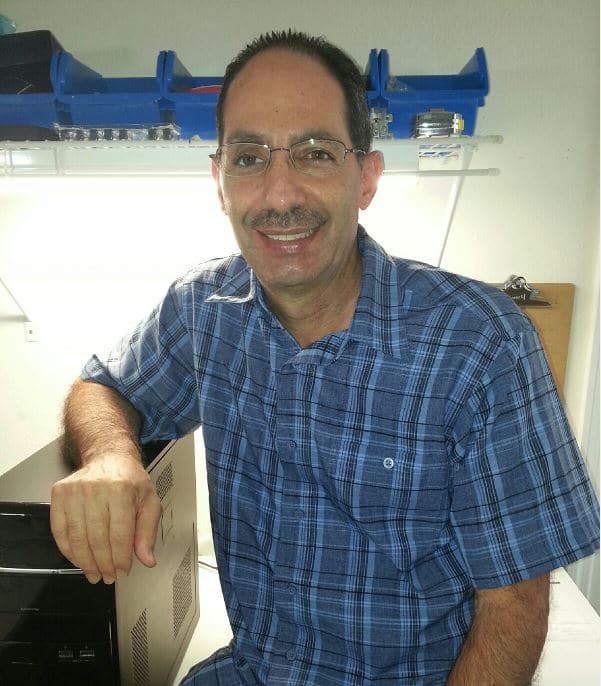 I will offer solutions that meet your needs.
Don't let computer problems or virus infections keep you from using your PC.
Take action NOW! 

COMPUTER REPAIR SERVICE AT AN AFFORDABLE PRICE
PCMechanic Computer Repair in Davenport, FL:
Is an on-site, off-site computer repair service in Davenport, Fl.
Provides a mobile service to Davenport, Four Corners, Loughman, Celebration, Clermont, Haines City and Kissimee.
Provides a pick-up & delivery service for busy households.
Prides itself in providing fast and affordable computer repair service.
Will get the job done right. GUARANTEED!!
COMPUTER MAINTENANCE AND SECURITY ARE CRUCIAL
Computer problems can occur at any time. Regular computer maintenance is key to keeping your computer running smoothly.
One such tool to help do this is CCleaner. Running CCleaner once a week will speed up and optimize your PC.
Another area that can impact computer performance are viruses and malicious software. They can bring your PC to a crawl.
Viruses and malware can steal valuable information, compromise security, and wipe out sensitive documents on your computer.
It's important that you secure your computer with a reputable anti-virus program and do regular backups.
CALL TODAY FOR FAST AND AFFORDABLE COMPUTER REPAIR SERVICE: