PCMechanic Computer Repair service in Davenport, FL is here to help you with your PC and laptop repair.
Computer running slow? Laptop infected by a virus? PC displaying system errors or blue screen? Let me take care of your laptop and PC repair problems. All computer repair services come with a 30 day guarantee.
Repair your computer at a fraction of the cost of buying a new one and find out if an upgrade can extend the life of your PC or laptop.
Click "Fix My PC Now" to get started.
COMPUTER REPAIR TESTIMONIALS
"I am visiting from Canada and I was hacked and locked out of my laptop. Dell was unable to rectify the problem without eliminating all data I took my problem to Jose and he was able to gain access and restore the computer without loss of data. He also cleaned the computer up and returned it to me within 24 hours, great job! I highly recommend him."

–B.Brake
"I am over on vacation from England and on day 2 my laptop let me down.
Luckily I found Jose who quickly and efficiently provided an answer for me. I have found him to be extremely knowedgable and solves problems without fuss.I wish he was in England for me.
Altogether an experience that gave me peace of mind and saved my sanity. I would highly recommend Jose."

–D.Wright
"Very happy I took my computer to PC Mechanic (Jose) Within a few hours I got a phone call and was informed of the problem with my computer and next day had it back. What I like most was he took the time to explain things to me step by step and was not rushing me to take my computer and leave very professional and would take my computer again if anything go wrong and will definitely recommended his services."

–A.Ortiz
See for yourself what others are saying about my PC and laptop repair service.
COMPUTER REPAIR SERVICE AREAS
PCMechanic Computer Repair in Davenport, FL provides comprehensive laptop and PC repair service for the following areas:
Davenport, FL., 33896, 33897, 33837 zip codes
Four Corners, FL
I am a certified PC technician trained in computer diagnostic.
MENU OF COMPUTER REPAIR SERVICES
You can expect top-notch computer repair service to help you with the following:
Boosting overall performance of a SLOW computer.
Laptop overheating problems.
Virus, spyware and adware removal.
Component upgrades/replacement for your desktop or laptop.
System imaging and hard drive data recovery.
Software, driver installation and troubleshooting.
Wireless networking setup.
Installation of Windows Operating System.
Troubleshoot Windows Blue Screens, Black Screens, and no boot.
Wireless Printer Setup.
And much more.
For outstanding computer repair service give PCMechanic Computer Repair in Davenport, FL a call at 863-582-2596.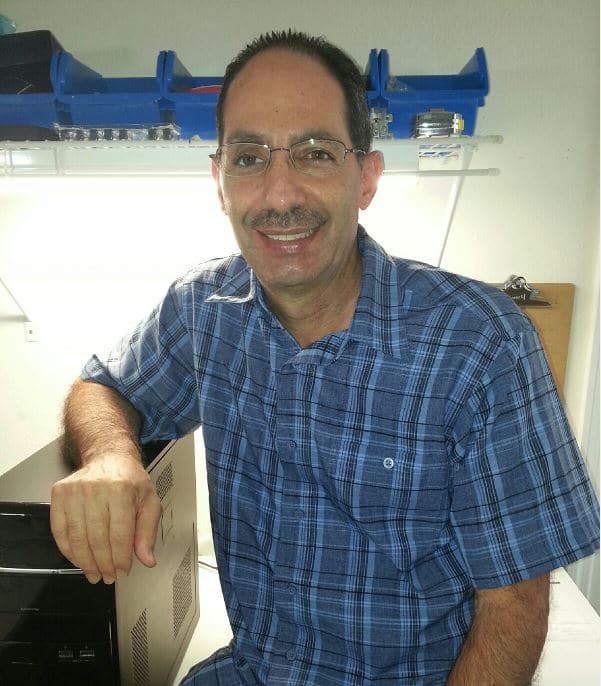 I will offer solutions that meet your needs.
Don't let computer problems or virus infections keep you from using your PC.
Take action NOW!

COMPUTER REPAIR SERVICE AT AN AFFORDABLE PRICE
PCMechanic Computer Repair in Davenport, FL:
Is an on-site, off-site computer repair service in Davenport, Fl.
Provides a mobile service to Davenport, Four Corners, Loughman, Celebration, Clermont, Haines City and Kissimee.
Provides a pick-up & delivery service for busy households.
Prides itself in providing fast and affordable computer repair service.
Will get the job done right. GUARANTEED!!
COMPUTER MAINTENANCE AND SECURITY ARE CRUCIAL
Computer problems can occur at any time. Regular computer maintenance is key to keeping your computer running smoothly.
One such tool to help do this is CCleaner. Running CCleaner once a week will speed up and optimize your PC.
Another area that can impact computer performance are viruses and malicious software. They can bring your PC to a crawl.
Viruses and malware can steal valuable information, compromise security, and wipe out sensitive documents on your computer.
It's important that you secure your computer with a reputable anti-virus program and do regular backups.
CALL TODAY FOR FAST AND AFFORDABLE COMPUTER REPAIR SERVICE: